"…the life I love is making music with my friends, I just can't wait to get on the road again." – Willie Nelson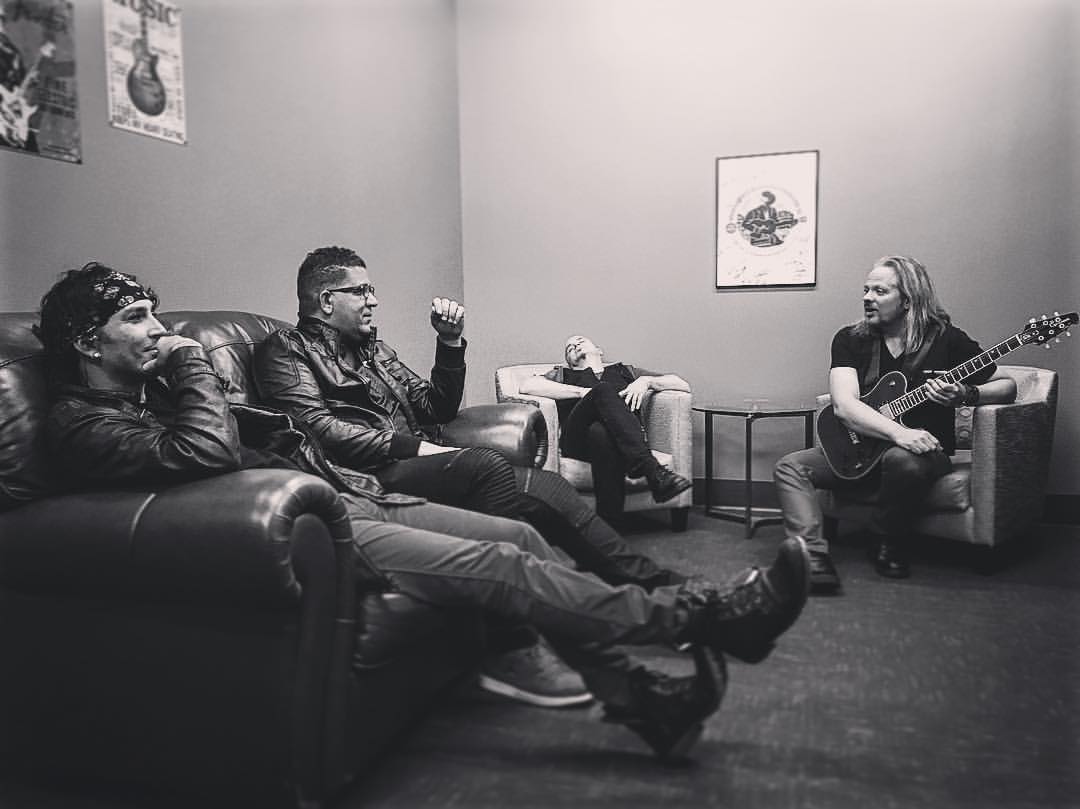 Something that I have to constantly work on is stopping to smell the roses.  I have a tendency of only looking forward to what's next and not taking stock of what's been accomplished.
That being said, I'm writing this to do just that – take stock and show some appreciation for 2017.
Last year I put on a lot more miles on the van and my psyche… In no special order, I went to the UK, Canada (Red Deer and Edmonton, AB; Saskatoon and Whelan, SAS; Ottawa, ON), Nevada, California, Washington, New York, Florida and Louisiana.  I met some incredible people, played and heard a lot of great music and made friends that I'm hoping to have for a lifetime.
Some of my favorite moments were:
– Playing at the Whiskey A Go-Go in LA two nights in a row and hanging backstage with a group of people that would have made 15 year old me giddy and shake his head in disbelief (Nuh-uh. No way. That guy was there?)
– The Trevinator Dbl Neck Dean Gatewood Guitar.  Oh, oh yes.
– Hanging with the Romantics in Vegas
– Getting to go back to Ottawa and surprise some of my friends by showing up at their gigs
– Hanging in Memphis for a couple of days of vacation, just me and the Mrs eating awesome BBQ and watching some great blues music
Just to name a few.  There were more, too many to mention, and my stories have become a lot more name-drop-y lately.
Looking ahead to 2018, there are a lot of ideas and things in the works like doing more Facebook Live Events and Periscoping from gigs, a podcast, and perhaps most importantly, this is going to be a milestone – June 13th marks the 20 year anniversary of the release of my first CD, "Morning Man".  How am I going to celebrate THAT????  It's still not old enough to drink in the States…
I hope everyone had a happy and safe holiday season, now it's time for me to turn my head forward again.  See you soon!