The UK festivals again were an absolute blast – made new friends, reacquainted with friends from last year… and the staff and security were an unbelievable class act.  The security stood at the front of the stage and helped to get the crowd into the show while still doing their jobs!  Backstage, we were met with smiles and overall friendliness.  I can't wait to go back!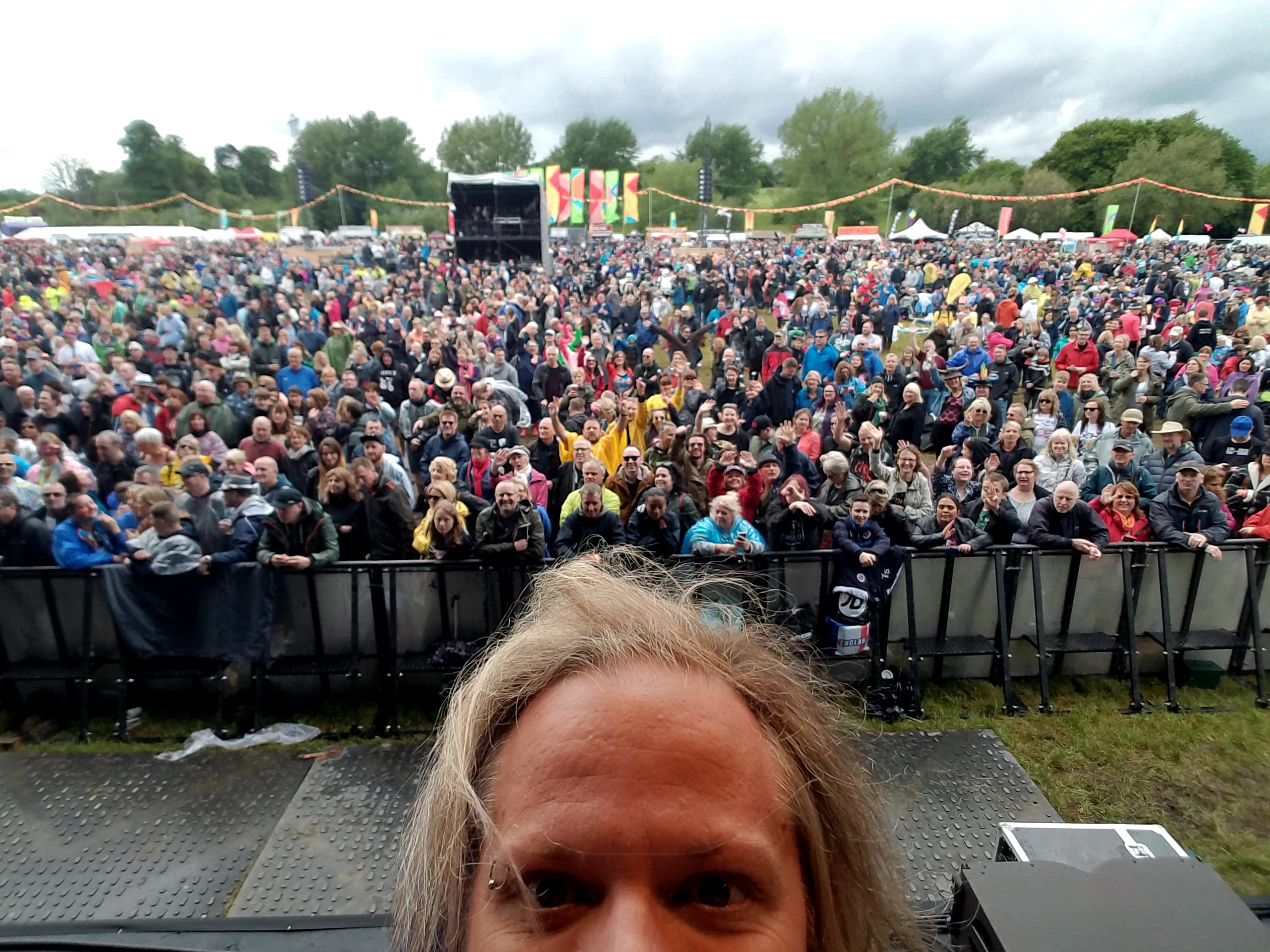 Here are the upcoming Canadian dates!
Friday Aug 11 – The Krossing
Red Deer, AB
Saturday Aug 12 – Dog Patch Music Festival
Loon Lake, SK
Monday and Tuesday Aug 14/15 – Bud's On Broadway
Saskatoon, SK
Wed-Sun Aug 16-20 – Blues On Whyte/Commercial Hotel
Edmonton, AB
Then, I drive back to Nashville in time to begin the next leg of Tiffany's "Million Miles" tour with stops in Las Vegas, San Jose, California and Washington State!  Dates will be announced shortly.