If you called TREVOR FINLAY versatile, you would be right. 
Primarily, he's been a professional musician for over 30yrs and up until the 2020 lockdown, logged a ridiculous number of over 300 gigs a year, touring all over the world as both a solo artist and as a hired gun for others. Even during the pandemic, TREVOR kept up his #MondayFunday weekly livestream that started 2yrs prior, easily transitioning from his regular club gig to his home and it continues to this day.
Artistically, he always leans towards the styles of blues and rock, or as Drum Media in Australia said, "a little bit Muddy Waters and a little bit David Lee Roth". Maybe not that extreme, but TREVOR will definitely cop to the influences of not only both of them, but also the likes of the Rolling Stones and the Allman Brothers have made indelible marks on his music. Even though there aren't any 17 minute songs in FINLAY's repertoire, his guitar solos are tastefully melodic and often syncopated, and always serve the song.
Musically, TREVOR is a sought after sideman for his ability to perform many styles from country to blues and rock to pop. 
"Songwriter" is another title that fits TREVOR like a glove, having written multiple albums worth of material as well as songs that have appeared in film and TV (SEND MY MAIL TO NASHVILLE, ALL RISE, STUMPTOWN). FINLAY has also co-written songs that have appeared on other artist's albums, from up-and-comers to award winners to legitimate cultural icons.
"Producer" and "Session Musician" go hand in hand as he's worked on not only his own records, but on a constantly expanding catalog of others as well.
"Audiobook Narrator" has just been added to the ever-growing list of credits, lending the "power, gravity and rasp" (Music City Roots) of his voice to the spoken word.
What's next for TREVOR FINLAY? We can't wait to find out.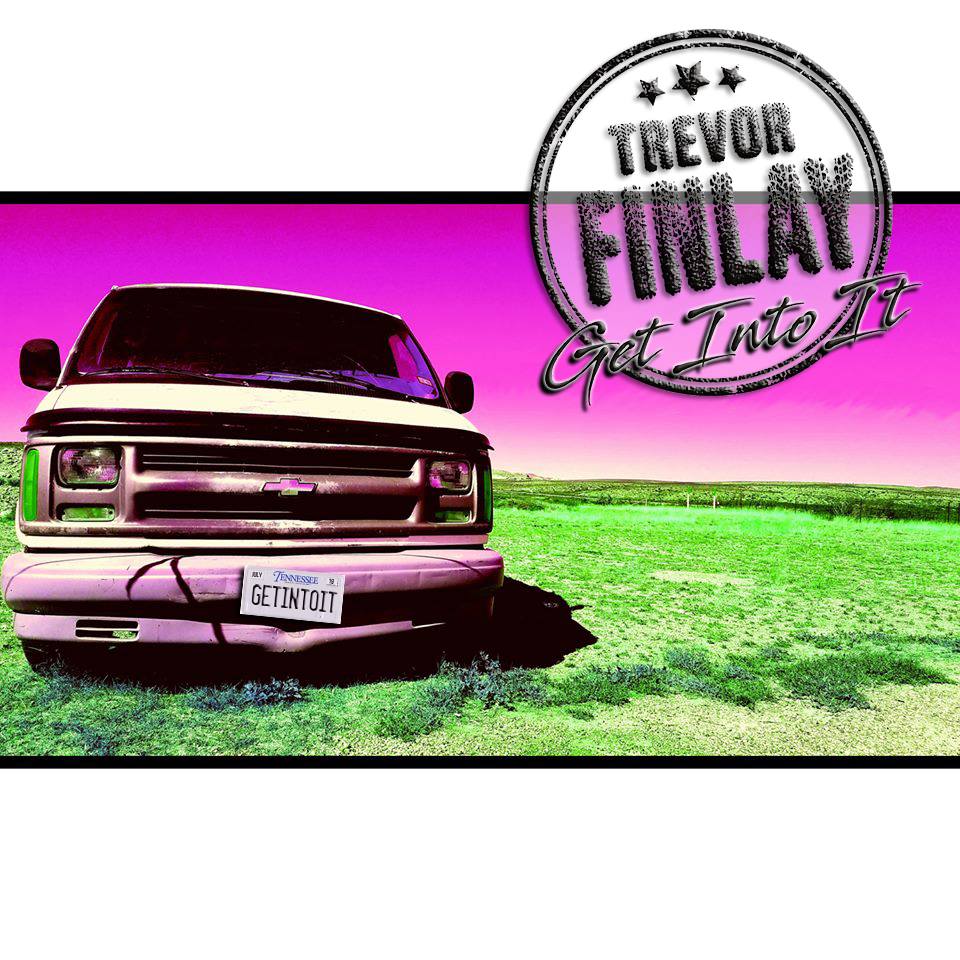 "GET INTO IT" has a lot going for it.
Recorded in just 4.5 days and featuring a few Rock Star musicians, the album marks a return to form for TREVOR FINLAY.  Stylistically, it draws from his influences while at the same time manages to move forward.  
You read that right – four and a half days to record EVERYTHING.
In a time where technology is king and people spend weeks, if not months to create 'perfect' music "GET INTO IT" was done in the old fashioned way – recorded by seasoned musicians that can play their instruments.There are no edits, no quantizing and no pitch corrections. As TREVOR likes to say, "Imperfections are where the soul lies."
Self-produced and co-written entirely by FINLAY, "GET INTO IT" is 13 songs of original music that showcase his unique ability to write lyrics that at times can give a subtle wink at the listener, his innovative and melodic guitar playing and the "gravity and rasp" of his vocals.  TREVOR called on some of his friends to come play on the album including Michael Klooster from Smash Mouth on keyboards, Ron Lavella from Vertical Horizon on drums and all around busy guy Bobby Turk on bass with special guests Steve Wolfe on percussion, Jeff Teczon on sax and former Pat McGee guitarist Brian Fechino, who not only played 2nd guitar on a few tracks but also co-produced, engineered and mixed the album.
TREVOR's previous career included releasing 4 studio albums and touring incessantly all over the world (from Canada coast to coast to Australia, parts of the US and Europe), opening for big-named acts (like James Brown, Kid Rock, John Hiatt, Johnny Winter and Booker T. and the MG's just to name a few), earning awards and nominations (Real Blues Magazine 11th Annual Awards – Best Canadian Blues/Rock Artist, Best Canadian Blues Band/Central, Top Canadian Blues Guitarist; Toronto Blues Society's MBA for "Male Vocalist of the Year"; Toronto Blues Society's MBA for "New Artist of the Year"), and becoming a regular guest on several popular morning radio shows.
In 2009, filmmaker Stacey K. Black began work on a documentary and named it after one of TREVOR's songs – "Send My Mail To Nashville". Calling it her 'love letter to Nashville', the film follows songwriters on their journey to and from Nashville, TREVOR being one of five songwriters that she follows and interviews. The movie made the rounds at festivals and was released as a mini-series on YOUTUBE.